CENTRAL ILLINOIS POLICE TRAINING CENTER
Brian Fengel, Director
Phone: (309) 690-7350
Fax: (309) 690-7359
Jean Swan: jswan@icc.edu
Heather Grove: hgrove@icc.edu
Gangs and Guns
Making your Firearms Case more Prosecutable
Instructor: Stephen Barborini and James Grindey
December 19, 2022
8am – 5pm
Class Full contact hgrove@icc.edu for waiting list.
 Class will meet at: CIPTC, ICC Peoria Campus, 5407 N. University, Poplar Hall P101, Peoria
Enrollment Deadline: December 12, 2022
                       Presented by: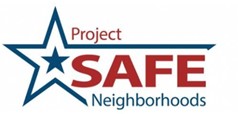 Course Objective
Group/Gang members and other individuals who commit violence are using firearms to commit crimes at an alarming rate. Unfortunately, proving an individual possessed a firearm is getting harder for prosecutors to do in constructive possession cases. Patrol officers and detectives through their actions on the scene and following the recovery can greatly hurt or help see the case to a successful prosecution. Using proper techniques in the recovery of the firearm at the scene as well as conducting proper interviews and follow up is critical to making a prosecutable firearms case. The goal of this training is to familiarize new and seasoned law enforcement patrol officers, investigators, and supervisors with techniques to make "solid" firearms cases. This is accomplished through learning to make "good" traffic stops, using in car video equipment effectively, properly documenting your case through photos and report writing, conducting taped interviews, properly handling recovered firearms related evidence, reviewing jail calls, and working with prosecutors towards successful prosecution. Additionally, the attendees will learn how to make firearms cases through the use of social media, writing social media firearms search warrants and other means.
Course Content
The training will also discuss how to use firearms traces (E-Trace), the National Integrated Ballistic Information Network (NIBIN), and other methods to advance your firearms cases. Attendees will also view actual videos of "what to do and what not to do" to make the successful prosecution of their firearms cases possible.
Topics will include:
Firearms: What can they tell investigators?
Proper recovery, documentation, and follow-up
Available investigative tools
Social Media: Proactive and Reactive
Firearms Laws: State and Federal
Establishing a Firearms Protocol for your agency
About the Instructor
Stephen J. Barborini, Resident Agent in Charge-Special Agent (RET) worked at the Bureau of Alcohol, Tobacco, Firearms and Explosives for 24 years of service. He has a bachelor's degree in criminal justice from Florida Atlantic University. He has toured and performed research at many firearm and ammunition manufacturers and firearm reference collections/museums in the U.S. and Europe. Barborini is an elite expert in the field of firearms, and firearms investigations. He is highly regarded as a subject matter expert in the fields of international and domestic firearms trafficking investigations, firearm cybercrime investigations, and the procedures, rules and laws as they pertain to the import, manufacture and sale of firearms. Barborini investigated and managed many multi-jurisdictional complex cases, to include firearms trafficking and long term undercover operations. He created and supervised a multi-agency task force, investigated a multi-defendant cartel-run arms smuggling case, and investigated specific terrorism groups, all with successful prosecutions. He is one of only two ATF Agents to have worked undercover on an arms smuggling investigation in Europe.
James Grindey is a thirty-nine year veteran of law enforcement. He served in the United States Marine Corps as a Military Policeman for 23 years and retired as a Gunnery Sergeant. After his retirement he joined the Honolulu Police Department in Hawaii and served as a patrolman for 4 years. He was then hired by the Palm Beach County Sheriff's Office in West Palm Beach, Florida where he has been employed for the last 19 years. His assignments with PBSO included road patrol, full time SWAT, and the Juvenile Unit. He was assigned as a Detective with the Gang Unit for 10 years. He is currently assigned as a Detective with the North Region Detective Bureau. His experience and continued training in working firearms cases led to his development of this class. He is a graduate of Wayland Baptist University in Plainview, Texas where he received a Bachelor of Science degree in Law Enforcement. Detective Grindey was assigned as a Task Force Officer with the Bureau of Alcohol, Tobacco, Firearms and Explosives for two years. He was cross-designated as a Special Deputy United States Marshal and was authorized to conduct investigations and make arrests pertaining to violations of federal firearms laws. He has attended the Advanced Gang Investigator class for both the Florida Gang Investigator's Association (FGIA) and the Institute of Police Technology and Management (IPTM).
Mobile In-Service Training Team # 7 Illinois Enforcement Training and Standards Board
MTU #7 request for certification of this course has been approved by the Illinois Law Enforcement Training and Standards Board
Meets the following mandatory training criteria: